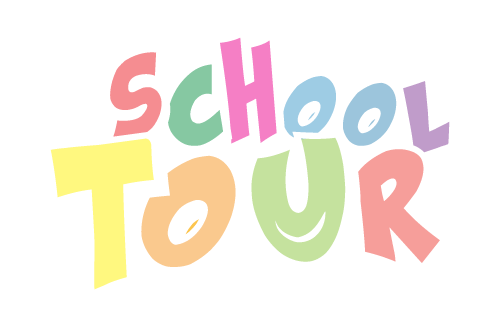 Discover more videos on Frano's youtube channel.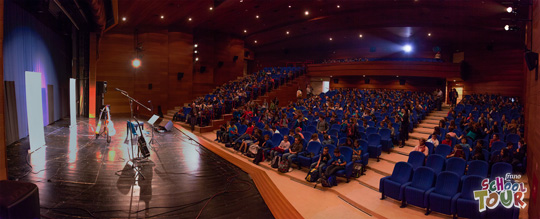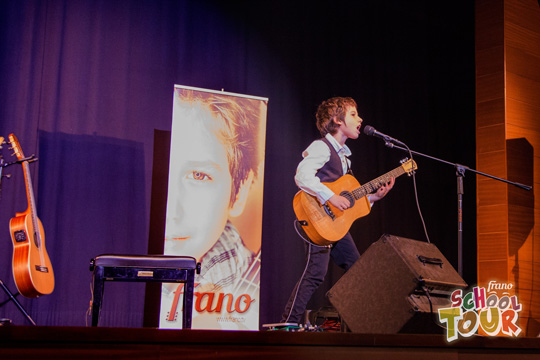 SchoolTour – it's a cool tour!
Intended for schools, educational & cultural institutions, youth & music festivals, providing great classical and acoustic music to the youngsters.
Concept
Frano's School Tour consists of concert shows and music workshops especially intended for the youth with the accent on education and entertainment. The main idea of the tour is to introduce classical music and to promote quality acoustic music to young generations, by one of their own: 14-year-old Frano.
Through the show, Frano raises the imagination of the audience and guides them through the magical world of music. His musical storytelling starts with some of the most influential classical composers such as Bach, Mozart or Vivaldi, continues to the modern music of Brouwer or York and finishes with beautiful and attractive acoustic music of Tommy Emmanuel, CGP. Frano also introduces audience to his original compositions, giving youngsters a powerful and motivating message – If you try hard, everything is possible!
Target
Target audience is mainly Frano's peers, age 7 and above. Target venues are schools and educational institutions, library and concert halls, theaters and similar cultural institutions, youth and music festivals.
Who is FRANO?
Frano is a fourteen year old award-winning musician who started showing his musical talent very early on, at the age of two. At the age of three he took up playing various instruments and became a talented multi-instrumentalist, playing violin, piano, and guitar – his greatest love. At the age of five Frano held his first solo classical guitar concert at the Music Academy Zagreb. Frano has won several international awards in music theory and classical guitar and so far he has performed more than a hundred times at various events, concerts, festivals, TV and radio stations and has organized and participated in charity projects.
At the age of eight he finished elementary music school with excellent success and honors. He was probably the youngest in the world to perform Vivaldi's Chamber Concerto in D-major RV93 at that age. He also, for the first time, performed with his greatest hero – Mr. Tommy Emmanuel, CGP – in the biggest Croatian national concert hall "Vatroslav Lisinski". Frano continues his education, preparing for music academy and developing as a composer and arranger while performing worldwide.
Why the "school" tour?
Frano loves to perform in public, but most of all he likes playing for kids his age. As an artist, Frano has a strong wish to perform as much as possible, to travel and to experience beautiful places, meet wonderful people, and slowly grow up with his audience. While keeping his dreams in mind, it is very important to protect him as a young person by avoiding late evening or night shows – and give him a platform which would allow him to be both – a successful artist and a child.
What do you get?
Frano is accompanied by his family team, traveling in a minivan and carrying all instruments and equipment he needs for a show (except stage lighting). All sound equipment is included (cables, effects, amps, 3 kW sound reinforcement / PA system and mixer) along with the sound engineer who is in charge of the sound setup and mastering sound during concert shows.
Concert and the show
The concert is divided into two parts. The first part includes classical music, while the second part consists of popular music including modern music and improvisation. The concert lasts for one or two school hours/periods, depending on the agreement and the duration of each part. Every performed piece has a story and the artist's impression is told to the audience. It prepares them for each composition and makes them understand what they are listening to. Classical repertoire offers music by the classical icons such as Bach and Vivaldi and modern composers such as Brouwer and York. Modern music repertoire consists mainly of country, blues, rock and the attractive style of finger-picking, during which Frano plays compositions and arrangements of Tommy Emmanuel, CGP, along with his own original compositions. Frano likes to encourage his peers to get involved in the show, so if your institution has (for example) a dance group (which can dance during the performance of classical dances), or a string quartet (which may accompany Vivaldi's Chamber Concerto in D-major RV93), don't hesitate to propose your ideas (on time – min. 10 days prior to the show).
Workshop
Frano is giving creative music workshops for pupils, assisted by his manager Sandra Polic Zivkovic, his mum. She has a master's degree in education and has run a multimedia and music school for years. She has also worked as a film director. The workshop is aimed at motivating kids to use rhythm and sounds to express themselves and to use that knowledge and experience to have a lot of fun. After each show pupils can participate in an interesting quiz and check out their current musical knowledge.
Master-class
At the age of 8, Frano was already highly skilled at fingerstyle / fingerpicking techniques. He has performed several times with Tommy Emmanuel, CGP, in large concert halls (2000+ seats). In case there are some skilled pupils, Frano can do one-on-one master-class in these techniques.
Benefits & goals
Listening to young musicians always brings about huge motivation to their peers. This works also in opposite direction – it's a huge motivation for young artist to play in front of his peers. A complete show including several musical styles, storytelling and great sound blows young audience away, discovering a completely new world of fine music to them, which exists parallel and opposite to the age of instant pop-stars and mediocrity. The youth public is educated and entertained at the same time, in both classical and modern music, while Frano fulfills his need to travel, to meet new young people, to make new friends, to express himself and to be a happy young artist.
Frano' SchoolTour PDF document
Online Contact Form
powered by


External links (media and testimonials):
Osnovna škola Dr. Vinka Žganca Zagreb – Naslovnica – Frano Živković u našoj školi
Osnovna škola Svetvinčenat – Naslovnica – Frano Živković u našoj školi, gitaristički koncert
Osnovna škola Vladimira Nazora Pazin – Naslovnica – Frano Živković
Osnovna škola Petra Studenca Kanfanar – Naslovnica – Frano's SchoolTour
Osnovna škola Pećine Rijeka – Naslovnica – Koncert desetogodišnjeg glazbenog virtuoza Frane Živkovića u našoj školir